We get this question all the time. Getting featured on Pixapp is not as difficult as it may seem to some. In fact, we're pretty laid back in the process and try to feature as many artists as we can.
As a brand that strives to connect the world through art, endorsing our Artists is something that we take very seriously. When it comes to the community at Pixapp, we put all spotlight on Artists not only because you deserve it but because you spend a lot of time learning, creating and truly embodying the essence of art. Where do we come in? We just help you out to reach out to wider audiences; and to create your very own range of products and merchandise.
With that said, as our community is growing rapidly, we try to attend to all individual requests as soon as possible. As more content is being shared on the App; and as more and more Artists join us, it can get difficult for our staff to keep up with these kind of requests.
So we're preparing this article to let you know how you can 'hack' the system and the App's algorithm to better your chances for a feature!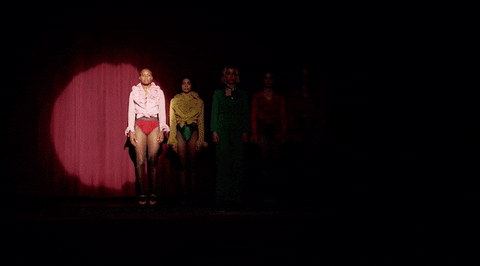 1. Set Your Profile To Public
This is Rule #1 when it comes to getting a feature in-app and on Pixapp's Instagram. We understand that you might like your privacy on social media but think of Pixapp as your online art gallery. As we feature your work and thus, make a formal announcement of you as an Artist on Pixapp, visitors and prospects may flood to your profile. Clicking onto a private profile is not exactly the best feeling especially when everyone on social media loves instant gratification. Therefore, set your Pixapp profile to public so everyone can get at least a little peek to your gorgeous gallery!
💡 Key tip: If you're worried about copyright theft, feel free to watermark your art. However, we don't recommend putting a gigantic watermark as it may affect a buyer's decision to purchase.
2. Frequently upload on the App
If you're already on the App, you would have already noticed that our 'Feed' page is live. By frequently uploading on the App, not only do you get to appear on the live Feed updates but you will also stand a higher chance to be featured onto the Homepage as the App algorithm catches onto your high activity. Yes— Pixapp LOVES active users! Staying active on the App is essentially the key to growing the community and a way for you to stay connected with other users. Therefore, upload more, stay active and start interacting with other users to increase your chances of getting a feature in-app and on Pixapp's social platforms by getting spotted by a team member!
💡 Key tip: In-app features are automatically detected based on an algorithm; but our team still reviews all featured content before approval. As for our social media features on Instagram @Pixapp, our social media team carefully curates all featured content based on impressions, likes, activity and overall perception.
3. Share on Social Media and tag us @Pixapp #Pixapp
Share your artwork or profile on social media for a higher chance to get noticed by a team member. Please ensure you're already a Pixapp artist and also that your social media profile is public too so we can actually see the tags ☺️
Our social media team is very active on Instagram and Facebook. To get in touch, you can also drop us a DM on Instagram or Facebook, or write in to [email protected]
By the way, we also have a Facebook group now! Get first-look into new features, updates and Artist announcements. Click here to join.
💡 Key tip: Tag us @Pixapp or #Pixapp, but please do not send us an art of yours via DM. As we only endorse Pixapp artists, please note that requests from non-Pixapp artists may not be entertained. Nonetheless, joining us is free! Find Pixapp on Apple Store or Google Play Store.
OTHER USEFUL LINKS
The Ultimate Guide to Pixapp For Sellers
Tips To Increase Sales & Traffic
Need more information? Contact us directly at [email protected].